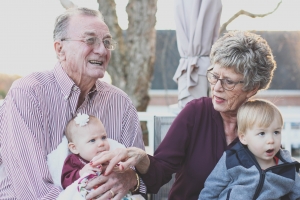 Chiropractic care is still a relatively new form of healthcare compared to other methods out there. Having only been around for about a hundred years, chiropractic care is not yet considered mainstream, but it's gradually growing in popularity among all ages – including, and especially, among older adults. With the way that our bodies age and with how chiropractic care provides an improvement to many specific health issues, it's safe to say that chiropractic care becomes increasingly important as we age.
Research is being done all over the world to explore the impact and benefits of chiropractic care for people at different ages and with different types of health conditions, including for wellness care and elder health.
Common Pains Among the Elderly
As the body ages, it becomes less and less proficient compared to when it was in its prime. This is just a part of growing older. Joint pain can develop or worsen from arthritis, we can get bad hips and/or knees, and we might develop a chronic health condition that causes ongoing or intermittent pain. Joints can wear out (a common cause of arthritis among senior citizens) or stiffen. Even our muscles can be affected, getting weaker and having decreased range of motion.
Due to reduced range of motion, stiffness, and more pain in general, older individuals are more at risk of losing their balance and getting injured from falls. Stiffness, pain, and other complications can also impact an individual's ability to get to sleep and stay asleep, causing a lack of sleep and a poorer quality of sleep.
Can Chiropractic Care Improve Quality of Life for Elderly?
Thankfully, chiropractic care isn't just for younger individuals or for those with back pain. Lithia Springs chiropractor Dr. Ronnie Bolar from Vital Life Chiropractic provides neurologically-based […]