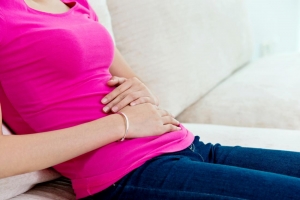 Across the nation, digestion issues are on the rise.  Poor digestion leads to pain and uncomfortable symptoms that could be caused by a lack of exercise or a poor diet. Sometimes other health issues or medications can lead to digestive issues as well. No matter the cause, it is clear that something must be done to aid in proper digestion.  Both men and women alike are seeking an answer to improve digestive health when other methods simply don't work.  Even children haven't escaped from digestive issues.  In fact, many children suffer from constipation from a young age.  Fortunately, chiropractic care has been shown to be a natural and effective way to aid in digestion.  In the instance of an 8-year-old boy who had experienced constipation since birth, chiropractic adjustments helped.  After two months of chiropractic adjustments along with a diet change, proper digestion was restored and he no longer suffered from constipation.
Digestion Issues That Require Chiropractic Care
Digestive problems that lead to irritation of the small and large intestines, such as Crohn's Disease, Ulcerative Colitis, Diverticulitis, and Irritable Bowel Syndrome, can cause flare-ups that are uncomfortable.  Slow digestion, chronic inflammation, or food allergies can also be painful and affect day to day life. Gastroesophageal Reflux Disease, or GERD, is a digestion issue involving the esophagus and stomach.  Instead of acid in the stomach working to break down food, those with GERD experience a backflow of acid from the stomach that causes intense heartburn, coughing, problems swallowing, or regurgitation. No matter what digestive issue you are facing, they don't have to continue.  Lithia Springs chiropractor Dr. Ronnie Bolar can help.
Chiropractic Can Reduce Symptoms of Poor Digestion
The central nervous system, composed of the brain and spinal cord, control all of the body's systems, […]