Practice members visiting Vital Life Chiropractic for the first time are often curious about what their first chiropractic visit entails. Learn what to expect with our step-by-step process regarding what you will experience on your first visit to Dr. Ronnie Bolar at Vital Life Chiropractic in Lithia Springs, GA.
Complete Paperwork for New Practice Members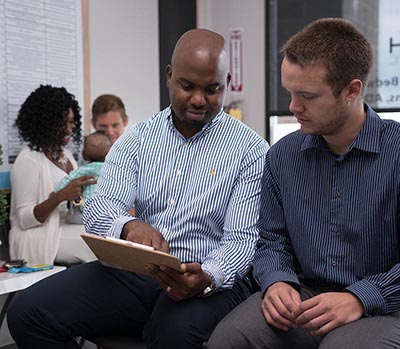 We ask our new practice members to complete the Vital Life intake paperwork as completely as possible.
This form includes questions about your health history and gives us an understanding of past trauma and injuries that may be contributing to current health problems.
Tour the Office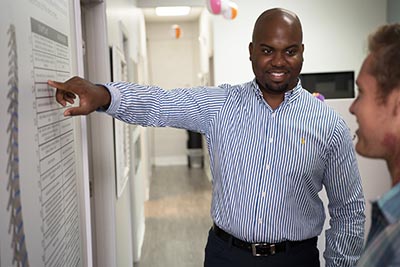 When you come to visit our office, we'll take you on a tour, explain what we do, our methods, how they help and why.
This will help you to feel more comfortable and develop an understanding of principled chiropractic care.
Consultation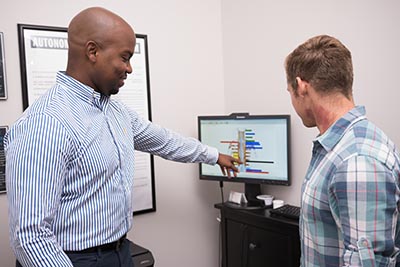 Following the tour, you'll sit down with us for a one-on-one health consultation.
We will talk about your current issues, past health concerns, goals for recovery, and other healthcare history issues so we can provide the best quality care possible that you need and deserve.
Chiropractic Assessment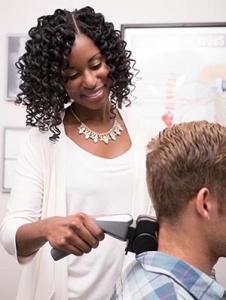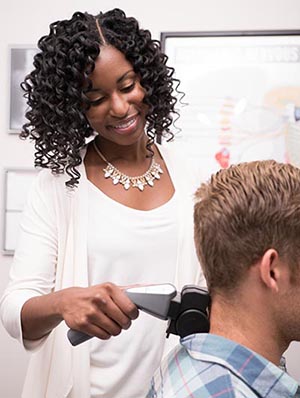 Our thorough assessment, using the most current and updated technology in the field, will evaluate the location and severity of stress and nerve interference in your body.
This allows us to fully understand the current state of your health.
Diagnostic Imaging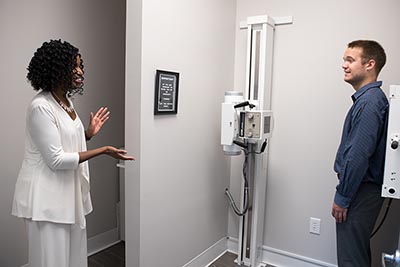 Your health is your most valuable asset and should be treated accordingly. That's why we utilize both postural and motion x-ray, to analyze the structure and movement of your spine. This will confirm preliminary diagnoses and allow us to approach adjustments with the most detailed information possible. Dr. Bolar will complete a review of your chiropractic assessment, and a customized plan of care will be created that is tailored specifically to your individual needs.
Doctor's Report of Findings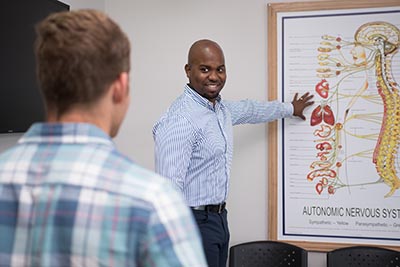 On your follow-up visit, we will sit down with you and present a detailed report of our findings. This will include an analysis of your diagnostic imaging and the results of your assessment.
We will also discuss your customized plan of corrective care and payment options moving forward.
The Road to Vital Life!
Healing is half our part and half yours. We are now on the journey to better health. This requires as much commitment from us as it does from you. Our practice members are expected to follow our recommendations as we are committed to delivering excellent care.
Patience is also essential—while some see improvements right away, others take more time since everyone responds to care differently and at different paces. Understand, too, that some initial, temporary stiffness and discomfort are normal. These healing sensations are a sign of your body correcting itself as the nervous system's functioning is restored.
For more information, contact Dr. Ronnie Bolar at Vital Life Chiropractic in Lithia Springs today!