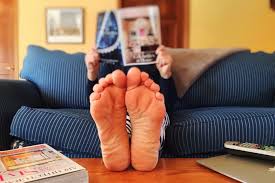 You may have been told before that one of your legs is shorter than the other, or you may have hip, knee, or ankle pain that has been linked to differing leg lengths. While short leg syndrome is sometimes diagnosed by medical doctors, chiropractors have a different take on leg length—and it could completely change your life.
Why Do Chiropractors Look at Leg Length?
If you've visited Dr. Ronnie at Vital Life Chiropractic, you know that he checks your leg length at the start of any adjustment assessment. Science has told us that whenever a person has a misalignment anywhere in their spine, their legs will be different lengths. It may only be a miniscule amount or difference, but principled chiropractors are trained and experienced in noticing even the smallest discrepancy in leg length. So when Dr. Ronnie checks your leg length and then has you turn your head and checks it again, he's determining where the misalignment is so that he can adjust you appropriately.
Why Does It Matter?
Leg length matters a great deal, especially when it comes to spinal alignment and overall health. We know that the health of your spine is directly related to the overall health of your body. Misalignments of the spine push on the spinal cord and nearby nerves, causing interference in the messages sent from the brain to the rest of the body. This interference results in miscommunication between your brain and your body's systems, leading to dysfunction and various health concerns.
If your leg length is uneven, you absolutely have a misalignment in your spine. Even if your leg length discrepancy is miniscule, it is still causing an imbalance across your entire skeletal structure, which will eventually lead to more misalignments and your body attempting to […]