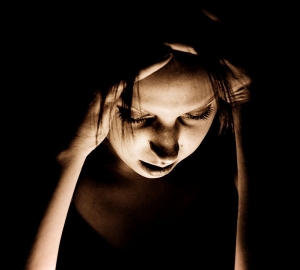 Most people know that chiropractic care can help relieve back and neck pain, as well as other musculoskeletal discomfort. But did you also know that it can help relieve headaches, sometimes even instantly after an adjustment? Not only that, but consistent chiropractic care can reduce the severity and frequency of the mother of all headaches: migraines. Many individuals under chiropractic care even report complete cessation of migraines!
Migraine Medication Only Covers Up Symptoms
The most common treatment for migraines includes medication and rest. Most migraine sufferers report that being in a dark and quiet room helps to alleviate their migraine symptoms—or at least it doesn't make them worse. While medication can get you through a particularly terrible migraine and help you fulfill your daily responsibilities, it does not provide a long-term solution. First off, it doesn't really treat the actual issue—the thing that is causing the migraine. It simply is covering up the symptoms, which is great short-term, but won't result in relief over an extended period of time. While triggers for migraines may be different for everyone, most migraine sufferers have one thing in common: spinal subluxations.
Chiropractic Is the Best Option for Migraine Relief
A subluxation is a misalignment in the spine, meaning that one or more vertebrae is twisted, turned, or slightly off center from the rest of the spine. These subluxations can exacerbate the nerves of the spinal cord that run through the spine, and this can cause problems in how the body functions. Individuals who seek chiropractic care for migraines always have some sort of vertebral subluxation that is the root cause of their migraines. When this misalignment is corrected with a gentle, specific chiropractic adjustment, the body is able to function optimally, leading to fewer (if any) migraines in […]