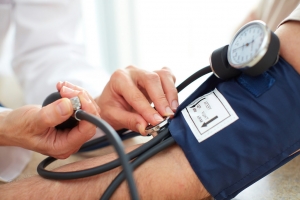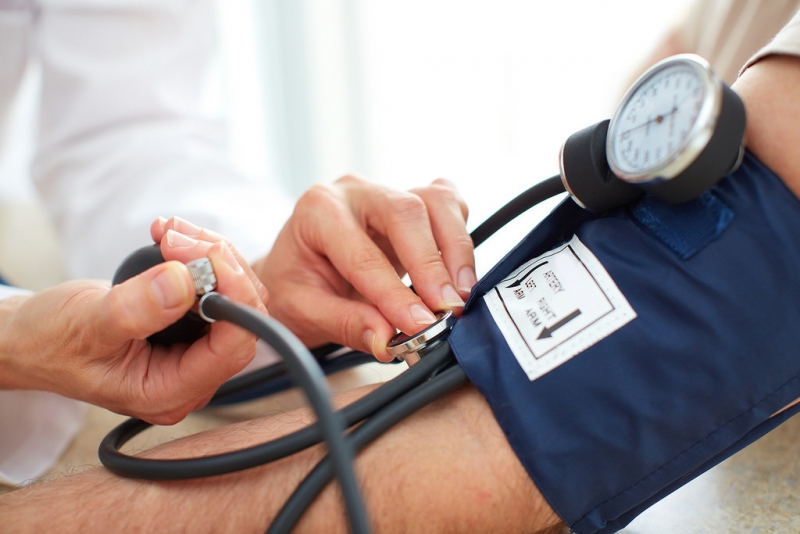 Nearly one third of the US population has high blood pressure, and nearly half a million deaths are linked to high blood pressure each year. It is also a contributing factor in a number of very serious health conditions, including stroke and heart disease.
Blood pressure is simply the force of the blood pushing against the blood vessel walls. Your body needs oxygenated blood to flow throughout your circulatory system to make your organs function properly. Blood pressure is taken by looking at two numbers, the systolic pressure and the diastolic pressure. The systolic pressure is the top number and is the force that occurs when the heart pumps blood into the arteries. The bottom number is the diastolic pressure, which is the force created by the heart resting between beats. A normal blood pressure is below 120/80, an elevated blood pressure is 120-129/80, and anything above that is considered high blood pressure.
There are a number of risk factors associated with high blood pressure, most of which are controllable. Obesity, smoking, alcohol consumption, and high-stress levels all make a person more likely to develop high blood pressure, or hypertension. High blood pressure can, over time, lead to tears in the artery walls, plaque buildup from cholesterol, and even higher blood pressure due to smaller blood vessels, in addition to multiple health problems.
High Blood Pressure Treatment
Most high blood pressure treatment consists of medication that an individual may be on for years or even for their whole life. While that will lower blood pressure and eliminate most of the immediate symptoms of hypertension, it will not eliminate the risks of developing more blood pressure-related conditions. Controlled blood pressure is not cured hypertension.
Thankfully, multiple studies have been done over the past several decades that have […]