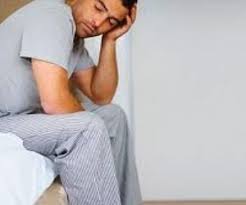 Those who experience fatigue know that it can be difficult to live with.  Fatigue is extreme tiredness that can happen once in a while or that can be a chronic condition.  Lack of a proper diet, poor sleep habits, or a struggle with mental illness can be a cause of fatigue.  Some even suffer from fatigue because of extreme emotional or physical stress.  It can sometimes feel like these things are out of our control so there is no real solution for fatigue, but nothing is further from the truth.
Management of Fatigue
As is the case with many other conditions, the first course of action that is usually recommended is prescription medication.  However, serious side effects always make taking medication a risk.  For a natural, safer way of treating fatigue, visit Lithia Springs chiropractor Dr. Ron Bolar.  Chiropractic care has shown to help those battling fatigue and has no dangerous side effects.  See for yourself how chiropractic care is a great way to manage fatigue.
The Root of the Problem
Like any condition, getting to the root of the problem is the best way to help combat the symptoms. Medication only masks symptoms for a time, so while it might help short-term, the actual problem is not resolved with medication.  Misalignments of the spine are a common cause of fatigue because the misalignments cause nerve interference that stops the body from working properly. This includes balancing hormones that can lead to fatigue, causing sleep problems that lead to more exhaustion, and more.
Stress or depression can also lead to fatigue that can wreak havoc on your life.  Work is exhausting. The kids are running you ragged. You are having sleep issues such as insomnia or sleep apnea.  No matter what the cause of fatigue, a […]