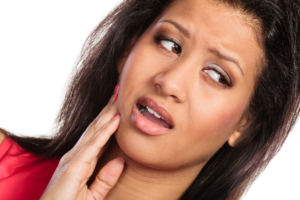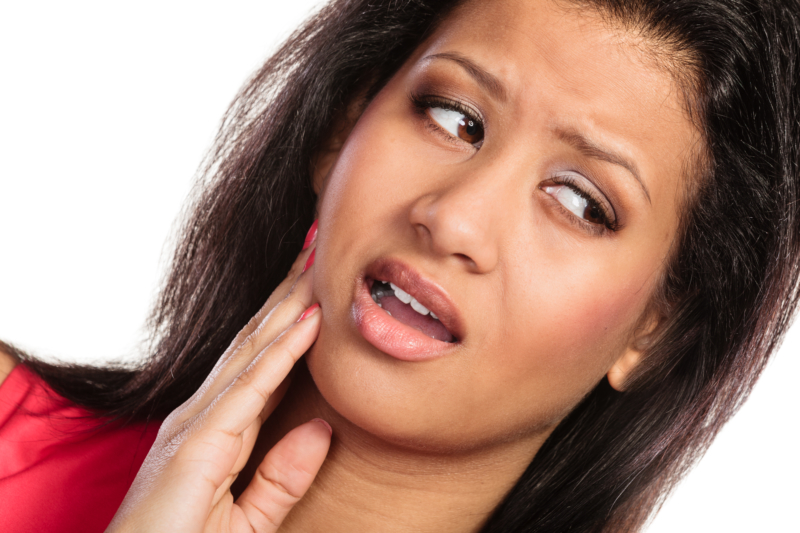 For many people, back or neck pain are clear indicators that it's time to visit the chiropractor. But there are other types of pain that can be addressed by your local Lithia Springs chiropractor. Those suffering from TMJ, or temporomandibular joint disorder, know that the chronic disorder can cause pain, swelling, and clicking sounds near the jaw. An estimated 10 million people report TMJ in America, and those sufferers know that it can be painful and frustrating to deal with. Because TMJ is rooted in joints and the musculoskeletal system, Dr. Ronnie Bolar and the staff at Vital Life Chiropractic may be able to bring relief from the symptoms of TMJ.
What Is TMJ?
TMJ manifests itself in most people with symptoms such as swelling, nerve pain, and a clicking sound when moving the jaw. Others report pain while chewing, grinding teeth, and headaches as symptoms of TMJ. This is because the disorder affects the jaw muscles and connected nerves. Not much is known about the cause of TMJ, but some believe it can be partially due to poor posture or a misalignment of teeth. Stress can often exacerbate the symptoms as it causes tension and subsequent clenching of teeth. Most people with TMJ use over-the-counter medication to find relief from symptoms, but this is short-term and does not address the root causes of TMJ in the same ways as chiropractic care. Dr. Ronnie Bolar knows that treating the root cause is always the best way to find long-term relief.
Chiropractic Care for TMJ
Because TMJ is rooted in the jaw, chiropractic adjustments can relieve tension. Simply relaxing the muscles near the jaw can correct TMJ and allow normal jaw function to resume. But in some cases, the root cause of TMJ does not solely lie in the jaw, but misalignments in the spine can be the culprit. Getting adjusted at Vital Life Chiropractic can remove these misalignments, restoring proper nerve communication and alleviating the pain caused by TMJ.
Case Studies
A focus on regular chiropractic adjustments and overall health can utilize these proven methods to address the side effects of TMJ. Numerous studies show that chiropractic care can offer people with TMJ long-term relief from the pain. One study of 14 people showed that with regular adjustments, TMJ symptoms were reduced or eliminated, with the average pain rating decreasing from an 8.3 to a 1.4. These regular adjustments provided relief for those with TMJ and allowed them to be free of debilitating pain.
If you suffer from TMJ, contact Dr. Ronnie Bolar at Vital Life Chiropractic to begin addressing your painful symptoms. Vital Life Chiropractic serves practice members in Lithia Springs, Mableton, Austell, Clarkdale, Wesley Station, Powder Springs, Kellogg, Atlanta, and all of Douglas County.
Sources
"3 things you need to know about TMJ pain", Canadian Chiropractic Association. 2018. https://www.chiropractic.ca/blog/3-things-you-need-to-know-about-tmj-pain/
Pavia, S, Fischer, R, Roy, R. "Chiropractic Treatment of Temporomandibular Dysfunction: A Retrospective Case Series."  Journal of Chiropractic Medicine. 2015 Dec; 14(4): 279–284. 2015 Dec; 14(4): 279–284.