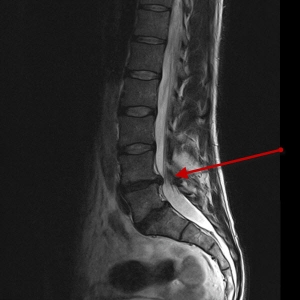 A herniated disc is caused when a disc protrudes out from the spine.  Spinal discs are rubbery pads that support your vertebrae, and when even one is out of place and pressing on a nerve, it can cause significant amounts of pain and other health problems.  Herniated discs can occur in many ways, such as from playing sports, stretching or twisting incorrectly, being in a car accident, improper lifting techniques, or simply getting older.  No matter what the cause, chiropractic care offers relief from the severe pain herniated discs cause and can even help you avoid surgery or other extreme medical measures.
Methods for Managing Herniated Discs
Symptoms of herniated discs include back and neck pain, stiffness, leg pain, arm pain, or spinal tenderness.  If the symptoms of a herniated disc become too much to bear, doctors often resort to back surgery to correct the disc protrusion.  However, an invasive procedure such as surgery is often a last resort and comes with many risks.  Before resorting to surgery, consider chiropractic care from a Lithia Springs chiropractor. Studies have shown that spinal adjustments can considerably help in managing herniated discs.
Benefits of Chiropractic Care
Herniated discs are excruciatingly painful and any little movement could further aggravate them.  While some may think that chiropractic care will cause more damage to the spine and further aggravate a herniated disc, nothing could be further from the truth.  Lithia Springs chiropractors are careful to examine the issue and treat it with caution and care.  In fact, specialized methods are used to ensure quality care that can gently move the herniated disc away from nerves.  This, in turn, alleviates pain and discomfort. Removing subluxations of the spine also removes nerve interference, thus ensuring your body's systems are working properly.  Misalignments can cause inflammation and further aggravate herniated discs.  A Lithia Springs chiropractor can adjust the spine to reduce pain from inflammation.  Chiropractic care is also a natural way to treat herniated discs in a way that doesn't rely on prescription medication.  While prescription medication has its place, it can be addictive and should be avoided as much as possible. It also comes with a large number of risks and side effects, and it is only a temporary fix as symptoms return after the medication is out of the system.  Continuing chiropractic care reduces long-term pain and suffering, as well as corrects the root cause of the issue.
Studies Support Chiropractic for Herniated Discs
Several studies have been conducted to show how chiropractic adjustments are beneficial for those suffering from the pain of herniated discs.  In one such study, three out of four trials showed that chiropractic care improved pain associated with herniated discs.  Another study conducted saw improvement from chiropractic adjustments among those who were told they needed back surgery or a spinal block.  After five weeks of adjustments, their pain subsided, they were able to sleep again, and surgery was no longer needed or recommended.
If you or someone you love is suffering from the pain of a herniated disc, contact Lithia Springs chiropractor Dr. Ronnie Bolar of Vital Life Chiropractic for more information on how chiropractic can help.
Sources
Hincapie, C.A., Cassidy, J.D., Cote, P., Rampersaud, Y.R., Jadad, A.R., Tomlinson, G.A. "Chiropractic Spinal Manipulation and the Risk for Acute Lumbar Disc Herniation: A Belief Elicitation Study." European Spine Journal, 2017: 1-9. https://link.springer.com/article/10.1007%2Fs00586-017-5295-0.
Murphy, J., Morrison, T., Floyd, R., Alcantara, J. "Improvement in a Patient with Disc Protrusion and Extruded Fragment Following Subluxation Based Chiropractic Care: A Case Study & Selective Review of the Literature." Annals of Vertebral Subluxation Research, 2015 Nov: 178-183. https://www.vertebralsubluxationresearch.com/2017/09/04/improvement-in-a-patient-with-disc-protrusion-and-extruded-fragment-following-subluxation-based-chiropractic-care-a-case-study-selective-review-of-the-literature/.
Snelling, N. "Spinal Manipulation in Patients with Disc herniation: A Critical Review of Risk and Benefit." International Journal of Osteopathic Medicine, 2006 Sept; 9(3): 77-84. http://www.sciencedirect.com/science/article/pii/S1746068906000964