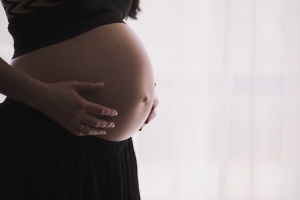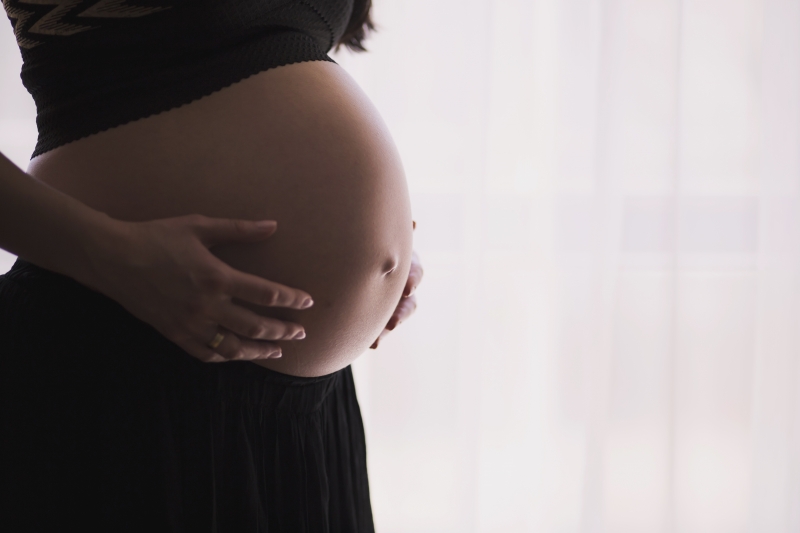 Pregnancy is a beautiful and miraculous thing, but it can also be a time of discomfort, restlessness, and even pain for some women. With as many changes as a woman's body goes through during the course of a pregnancy, it's no wonder that various aches and pains present themselves randomly and without warning. The most common reasons pregnant women look for Lithia Springs chiropractors is to reduce back pain that comes from carrying their child, though many find that it helps them in other ways as well.
What many people don't know is that receiving chiropractic care during pregnancy offers women (and their babies!) a myriad of awesome benefits both short-term and long-term. If you are pregnant and want the healthiest pregnancy for yourself and your baby, give Dr. Ronnie a call at Vital Life Chiropractic in Lithia Springs, GA to schedule a consultation!
Common Pregnancy Complaints Alleviated with Chiropractic Care
Any pregnant woman could provide a lengthy list of various complaints at any given moment during her pregnancy. Nausea, back pain, heartburn, hip discomfort, restless legs, headaches, and more are commonly experienced during healthy pregnancies, but oftentimes, there isn't much that can be done to immediately alleviate them. While some medications may help short-term, they don't get rid of the root cause of the ailment and they come with their own risks and side effects. Since your Lithia Springs chiropractor, Dr. Ronnie, is all about true correction rather than temporary relief, he will adjust a pregnant woman with gentle adjustments that target spinal misalignments that are related to her pregnancy woes.
Chiropractic care at Vital Life Chiropractic can help lessen problems during the pregnancy and will set up both mom and baby for optimal health, both during the pregnancy and into the future. When your spine is properly aligned, it allows your brain to communicate well with the rest of your body, leading to proper function for both you and your developing baby. Not only can chiropractic help lessen some of the discomforts associated with pregnancy, but it will also lead to an overall healthier pregnancy.
Shorter, Easier Labor and Fewer Interventions
Another huge benefit of receiving Lithia Springs chiropractic care during pregnancy is a shorter and easier labor and delivery. This is one of the top things on every pregnant woman's mind, particularly as she nears her due date. We believe in a woman's ability to naturally go into labor and deliver her baby safely and without intervention, and chiropractic care helps set women up for success in this area. Having a properly aligned spine leads to more space in the pelvis, proper positioning of the baby, and an easier transition for the baby through the birth canal. Receiving chiropractic care during your pregnancy also reduces the likelihood for delivery complications and preventable interventions, such as cesarean sections, forceps and vacuum deliveries, and more.
If you want to learn more about the benefits of receiving chiropractic care during pregnancy, get in touch with Dr. Ronnie and his team at Vital Life Chiropractic. He serves individuals and families in Lithia Springs, Mableton, Austell, Clarkdale, Wesley Station, Powder Springs, Kellogg, Douglasville, Hiram, and Atlanta.
Sources
Borggren, C.L. "Pregnancy and Chiropractic: A Narrative Review of the Literature." Journal of Chiropractic Medicine, 2007 Spring; 6(2): 70-74. https://www.ncbi.nlm.nih.gov/pmc/articles/PMC2647084/.
"Chiropractic Care During Pregnancy." American Pregnancy, 2017 Nov 8. http://americanpregnancy.org/pregnancy-health/chiropractic-care-during-pregnancy/.
Sadr, S., Pourkiani-Allah-Abad, N., Stuber, K.J. "The Treatment Experience of Patients with Low Back Pain During Pregnancy and Their Chiropractors: A Qualitative Study." Chiropractic & Manual Therapies, 2012 Oct; 20: 32. https://www.ncbi.nlm.nih.gov/pmc/articles/PMC3502160/.