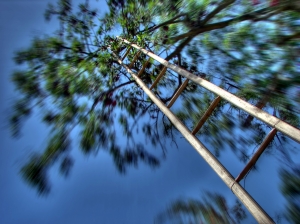 Vertigo is a medical condition that causes feelings of spinning and unbalance, generally because of a problem with the inner ear.  Some other symptoms of vertigo include headaches, nausea, loss of hearing, ringing ears, sweating, or swaying.  Vertigo is a common ailment after a head or neck injury.   If you have experienced any of these symptoms or you suspect you have vertigo, Lithia Springs chiropractor Dr. Ronnie Bolar at Vital Life Chiropractic can help!
Causes of Vertigo
Vertigo is usually caused by three main conditions. First, Benign Paroxysmal Positional Vertigo, known as BPPV, occurs when calcium particles have cluttered the inner ear over time. While the cause of this condition is unknown, the majority of cases have occurred in older individuals. Second, Vestibular neuritis is another vertigo-related condition caused by ear infections. The nerves in the inner ear become inflamed, giving rise to vertigo. And third, Meniere's disease can also precipitate vertigo. This disease produces fluid buildup and pressure in the inner ear that can lead to vertigo or even long-term hearing loss.
Chiropractic Care for Vertigo
While many people have sought treatment for vertigo through physical therapy, medication, or even surgery, these methods can be ineffective and come with many side effects. Chiropractic care in Lithia Springs is a better alternative because it treats the root cause rather than just the symptoms. Lack of motion or misalignment in the spine can cause faulty signals to the brain about the rest of the body, so the chiropractic adjustments will work to correct the misalignments and remove nerve interference.
Chiropractic adjustments will reposition any fragments in the inner ear (vestibulocochlear apparatus), otherwise known as the "balance center" of our body. If too much debris has been deposited in the inner ear, vertigo can occur. This debris will […]